Taking Care of Your Flooring in Rochester, MN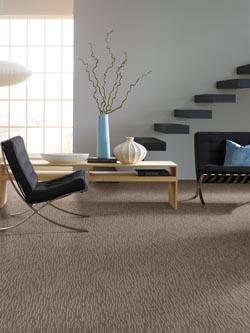 Upgrading to new flooring is an exciting prospect for many homeowners. However, it can also come with some new and unexpected responsibilities. Maintenance differs between floor materials, and what hardwood needs in terms of care is very different from what tile needs. Thankfully, with Hiller's Flooring America at your side, it's easy to keep up with any material's maintenance requirements.
As the leading provider of flooring in Rochester, MN, and the surrounding areas, we know our products inside and out. It's one of the reasons locals trust us to help them choose the right furnishings, then provide support for years to come. Talk to our team today to find out how we can help you make the right choice.
The Flooring America Difference
The brands available at the Hiller's Flooring America showroom offer more in the way of quality, performance, and beauty. How do we know? Because we handpicked the finest products from the most respected names in the flooring industry. When you shop with us, you get the peace of mind that comes from shopping with North America's preferred flooring store. You can have complete confidence in any product you bring home from our showroom.
Flooring-Specific Maintenance
All floors require regular care to look and perform to your expectations. However, what some types need is different from what others need. Be sure to talk to our knowledgeable showroom staff when you're ready to upgrade to new floors — we can provide the specialized guidance you need to make the right decisions about your home's newest furnishings and their upkeep.
For example, carpeting and hardwood are some of the most popular home flooring options out there. But each of these has very different maintenance needs. Take carpeting, for instance — it's easy to clean by vacuuming, but it needs to be shampooed a few times a year to look its best. Hardwood, on the other hand, requires a heavier hand and may need to be refinished and resealed for best results.
The flooring that's right for you depends on your lifestyle and the amount of energy you want to devote to maintenance. The floors that appeal to you most may also be the floor that takes up your time in terms of care. Our friendly staff can help you decide on the perfect compromise, or help you stay abreast of maintenance with expert advice and resources.
Contact our showroom or stop by to learn more about any one flooring material — we're happy to provide more information. We serve residents of Rochester, Minnesota, along with those in Byron, Kasson, Eyota, and Dover.