Pet-Friendly Flooring in Rochester, MN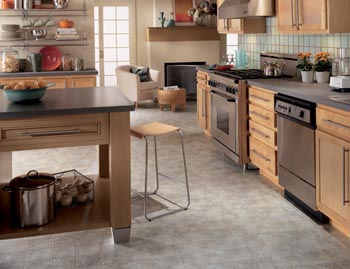 Maintain the look of your home, even if you own a dog or a cat, with the help of our pet-friendly flooring options. As a pet owner, you understand it can be hard to find resilient flooring that is capable of handling the scratches, stains, and messes your pet makes. Luckily, your search doesn't have to go any further thanks to the team at our flooring store.
Our easy-care flooring experts are ready to help you find flooring that looks fantastic in your home and is durable enough to stand up to any challenge your pet presents.

The Perks of Resilient Flooring
Your pets are an important factor when it comes to picking out new flooring for your home. Even the best-behaved pets can still cause significant wear and tear to your floor over time. Our team understands the needs of pet owners and can guide you toward resilient flooring options, such as stain-resistant carpet, tile, and sealed flooring products that are right for you and your home.
We will help you protect the integrity of your floors while also allowing you to quickly clean up any messes that might occur. Enjoy durable, eye-catching flooring solutions for your home without having to feel stressed about pet-related damage.

Rochester, MN's Best Easy-Care Flooring Options for Your Home
There are a few different types of pet-friendly flooring options that are perfect for your needs. Whether it is strong and durable tile, protected sealed flooring, or cozy stain-resistant carpets, you are sure to find attractive flooring options that work for your entire household.
Just let us know what your tastes are and we will help you find the stunning floor you have always dreamed about owning. There is never a compromise when you work with us.

Flooring Choices to Avoid in a Home with Pets
Some kinds of flooring don't work as well as others in homes with pets. Unsealed hardwood flooring and regular carpets are two options that probably should be avoided when you are looking to re-floor your home.
Unsealed hardwood flooring is a little pricey and can be easily stained, warped, or scratched by pets. Regular carpeting collects dander, dirt, and stains that can cause unwanted and unpleasant odors, discoloration, and damage.
Our flooring store has plenty of sealed flooring and stain-resistant carpet solutions available for customers who want the elegance of a hardwood floor or the comfort of a carpet without the risk.

Contact us for pet-friendly flooring options at affordable prices. We are ready to provide our great products and services to customers living throughout the Rochester, Byron, Kasson, Eyota, Dover, Stewartville, Spring Valley, Dodge Center, Plainview, Pine Island, Zumbrota, Lake Rochester, Wabasha, and Winona communities.